12 Apr

Fosters Land Services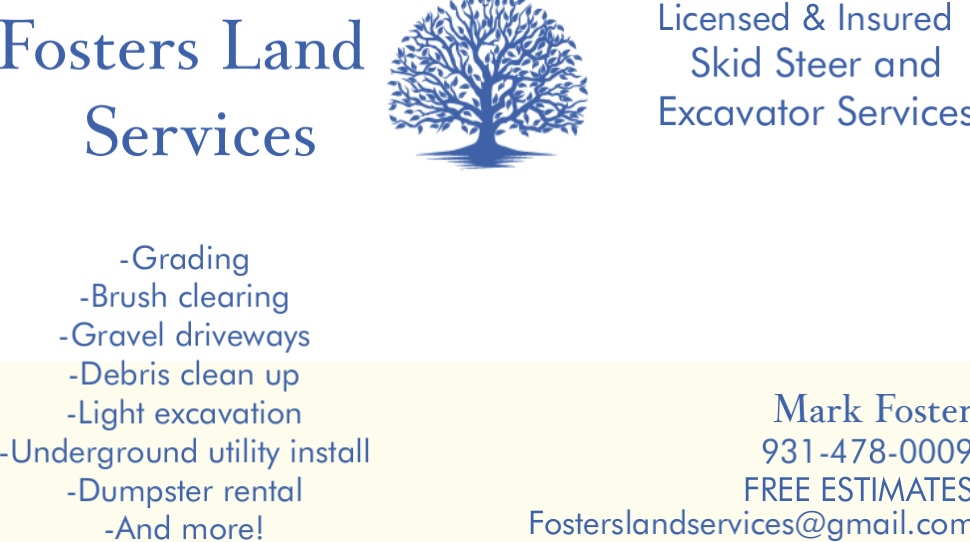 14 yard Dumpster Rental
300$ flat fee
Perfect for garage clean outs, house clean outs, yard clean up, and small remodel projects
300$ flat fee, includes 3 day rental, 2 tons of material, delivery and pickup. You can throw anything in it as you do regular trash, no hazardous materials such as paint, propane tanks, and tires.
Rental days are Monday-Thursday or Friday-Monday.
Serving Lawrence, Giles, and Lincoln counties.
Contact us at 931-478-0009.
Also check out Fosters Land Services to see how we can serve you. Thanks